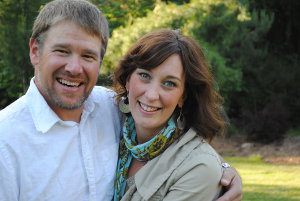 Pro Home Solutions, LLC is owned and operated by Jay and Michelle Provorse, a husband and wife team who care for each home as if it were their own.
On Independence Day 2005, Jay and Michelle decided to spend more time together as a family with their 2-year-old son, Lohman and travel the world while they had the opportunity. They quit their jobs, sold their home, and moved to Spain. Three months later, the Provorse family returned to Iowa City and spotted a niche in the real estate market. Michelle's talent for recognizing the potential in dated and run-down homes went hand-in-hand with Jay, who had the know-how to remodel them, and that is how Pro Home Solutions was born.
In 2006 with two properties under renovation, Pro Home Solutions was laying its solid foundation at the same time the Provorse family welcomed their second child, Avery Grace. Word-of-mouth helped Pro Home Solutions to quickly build its respected reputation in the Iowa City area. To date they have grown their portfolio of homes to more than 50, and continue to buy and sell on a regular basis. It wasn't just business that was growing--In 2010 Jay & Michelle welcomed their third child, Jameson Sorn, to their family and welcomed Finley Marian in January of 2016.
"We are very fortunate to be able to do something that we love—and to have the opportunity to work together as a family," Michelle said. "We work hard, but it's rewarding because we are building our own business every day when we go to work."
Jay and Michelle bring honesty, integrity and professionalism to their business. Using their thoughtful touch, creativity and craftsmanship, they sculpt a desirable home.
"We believe in doing business with integrity, and we find it is easy to work with people because we are honest and up front from the beginning. It's great when we can be of service to someone. We've purchased houses that have been on the market for a long time, and some that have never been listed. I think it's our ability to help the seller that really makes a difference."
Pro Home Solutions is always on the lookout for new projects and welcomes referrals. If you have a house or know of a potential house for sale —regardless of condition, location or age— that could use the Pro Home Solutions touch please call 319.631.1690 or e-mail jayandmichelle@gmail.com

. "Renovating homes is our passion."