First thing- just wanted to let you know how much I love my new home! All my animals are in heaven as am I. Everything works great and today I was out in the yard for hours and am looking forward to putting in my garden and seeing what flowers spring up. THANK YOU! THANK YOU! THANK YOU! Also, I looked online at your Ridge Rd property and it looks beautiful. Good luck and thanks for being a part of my biggest accomplishment yet!
- Kelsey from Arbor Drive -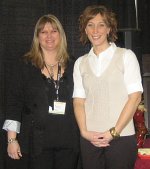 I am very fortunate to work with Jay and Michelle Provorse of Pro Home Solutions on their exciting remodeling projects. From the beginning of a job to completion, I am always amazed at the quality of work as well as how much thought and effort is given to discover the absolute best way to create unique and inviting spaces. Each home has been an awesome transformation which reflects the passion they have for what they do. While working on the projects, Jay and Michelle are always aware of being environmentally conscious. Flipping homes is a very earth friendly thing to do but they also donate a large amount of items to Habitat for Humanity's Restore, they pay attention to reusing quality items, they are not wasteful and are always aware of the best way to do things for the environment. Over the years, I have found Jay and Michelle to be honest, creative, hard working and extremely ethical. This is the type of people a consumer should feel very comfortable doing business with. I am happy to be a part of Pro Home Solutions team.
- Barbara Messer - General Manager/Interior Designer -
Kitchen and Bath Distributing
Jay and Michelle Provorse are regular and extremely well-liked donors who call us with every new project they take on. Working with Pro Home Solutions has been really fun and very beneficial to our mission of reuse. In addition to donating, they have connected us with other small businesses and homeowners in the area who have started to donate and shop at the ReStore as well. I really can't say enough about these two! Their commitment to environmentalism and their local community shows a great amount of responsibility and professionalism. The jobs they accomplish are amazing and we are lucky to have them as supporters.
- Mande Butler -
- Habitat ReStore Director -




Dear Jay and Michelle,

I wanted to thank you for your kindness to me from the moment we met, all the way through the closing. Your kindness, flexibility, and professionalism means more to me than I can say. Thank you so very much. I continue to give high praise when I talk of your company to friends, neighbors, acquaintances and family, and I always will.

Again, thank you. Sincerely,
Sharon